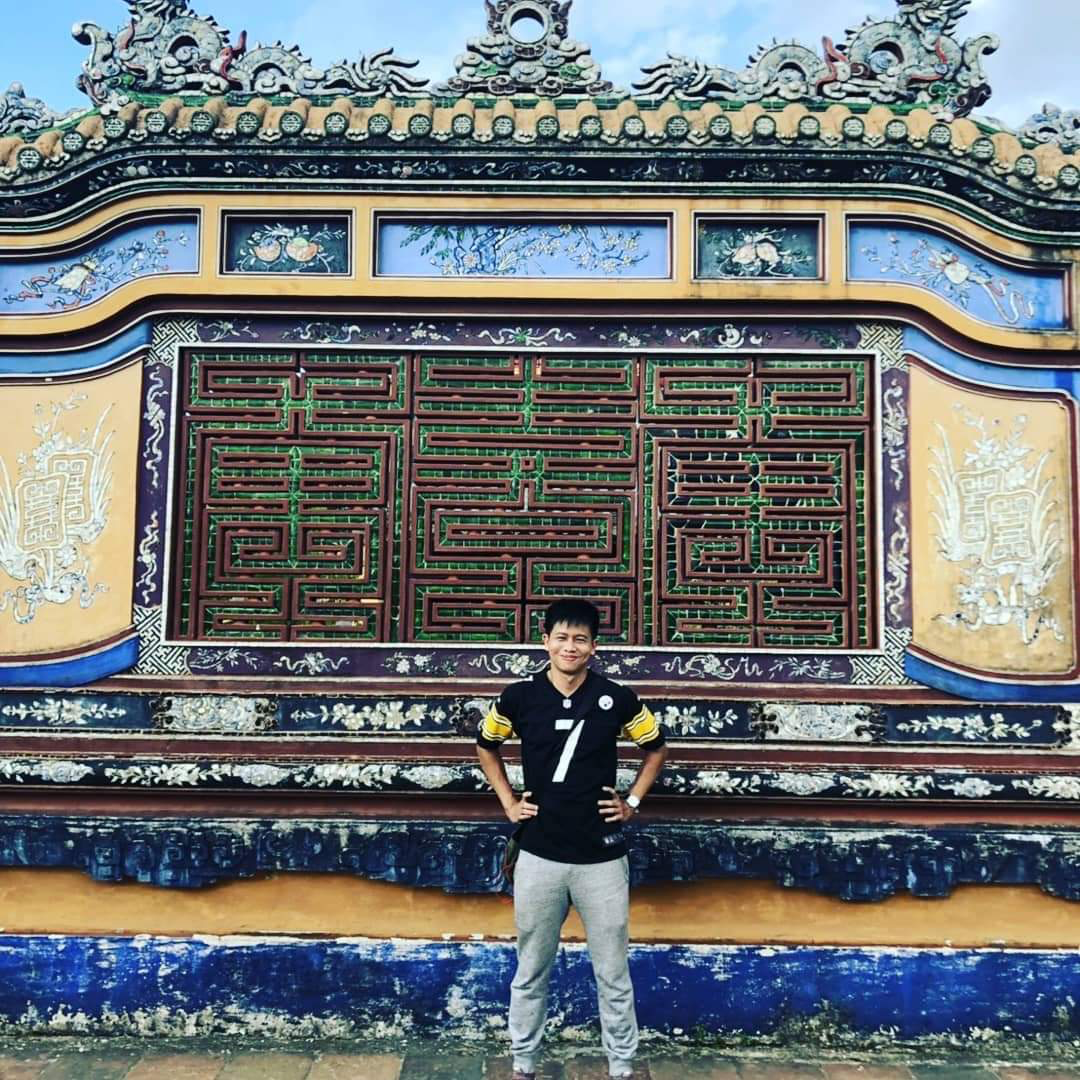 I've trained under Royston since I started my career for about 8 years now. He was the first coach I've trained with since I picked up Muay Thai and have always found new things to learn every session. He breaks down the fundamentals extremely well to ensure that his students are fundamentally sound regardless of level or fighting aspirations.
Royston doesn't only pay attention to fighters but also ensures that those who train for leisure receive the same attention and guidance. Also, I've done several personal training sessions with him and each session is well thought out and specific to my weaknesses. I've seen myself improve exponentially with each PT session. 
Finally, as students we should not take Royston's classes for granted as I really only learned how good of a coach he is when I went to other places to train and realised how different his level of coaching is compared to many other places with a high level of focus on technique and fundamental abilities that is extremely important to the sport.
– Daryl Ong, Banker/Entrepreneur
I had already been training Muay Thai for 4+ years and had competed a few times when I decided to commission Royston for PT. But it was only when we started working together 1 to 1 on a weekly basis, I realized how little knowledge I had of the sport. Royston has this incredible ability to break down basic, fundamental techniques to help you understand and correct mistakes. He does this by challenging your mental and physical capacity equally and to make real progress, I have learned that the brain must first learn and then the body will follow. Because of this, I'm a much more well-rounded athlete and martial artist.
I would highly recommend Royston for anyone who takes martial arts, or just learning in general, seriously. 
– Marcus Ulvne, Media professional
I was introduced to Royston by a good friend and it was the best decision I made to start personal training with him.
Royston is extremely committed, dedicated and passionate and our training sessions really have been the highlight of my week.
As a new starter to Muay Thai, Royston has been incredibly patient with me, explains things very clearly and always gives me constructive feedback. His professional knowledge and experience are second to none and I have absolutely no hesitation in recommending Royston to anyone looking for Muay Thai coaching.
And above all training with Royston is great fun!
– Georgina, Property Consultant
I have been training with Royston virtually online, for about 5 months. During the 'Circuit breaker', I decided to learn Muay Thai as a new skill. Initially, I thought it would be a challenge for me to keep up, especially since I am not athletic and have zero experience in any martial arts. My training started off with key fundamental training and Royston will breakdown each technique, explain the steps clearly, and sometimes use interesting analogies to help me understand better. The sessions are packed with focused training and incorporated with high energy level of cardio exercises, so it is never boring!
When I have questions or in doubt, he will always be patient to explain. He also pays attention to details and will point out exactly how to improve each movement. Royston is an all-rounded professional coach, besides imparting skills/ techniques, he also shares knowledge on the importance of fitness for physical health and mental wellbeing. The progressions and experience so far, has been very enriching and I have learnt a lot within a short span of time. I highly recommend Royston's training for anyone keen on learning combat sports like Muay Thai/MMA, or looking to improve their fitness level!
– Fara F.N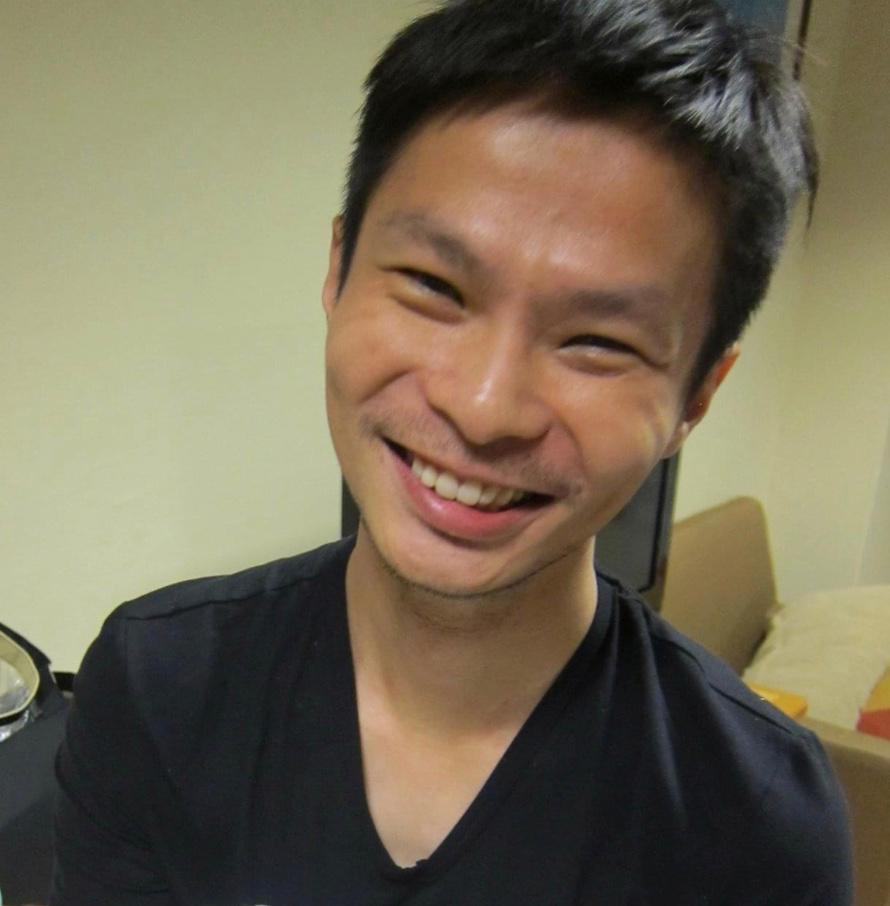 Royston is fully committed to my Muay Thai education. His passion for Muay Thai is infectious and has reinvigorated my desire to learn! Whatever he teaches, he will show me exactly how to do it with constant feedback that is honest but encouraging.  Also, Royston teaches Muay Thai as a fighter, which means that you don't only learn the "how" but the "why" as well. In other words, there is never mindless execution of drills with Royston and you will always be working to apply your training in reality.  Perhaps most importantly, Royston has taught me that Muay Thai is not just power and speed, but a beautiful combination of the fighter's intention and execution. 10/10 would recommend!
– Winston Wong, Lawyer
Over the past 7 years, I have been working with different trainers but I must say, Royston brings a totally different dimension to my PT through his patient coaching style and unselfish sharing of training philosophies
Royston is never one to use cookie-cutter programs he is always accommodating and tailors the session to my needs and body condition for that day. His steadfast dedication to his craft in addition to his ability to translate and break down high-level technical skillsets into layman terms ensures I get the best out of every session.
Don't be intimidated by the fact that he is the 1st Singaporean to step into the UFC ring. If you are looking for a top-level professional who is humble and able to coach regardless if you are new to this or have been around he is definitely your guy.
– Darren, Finance Industry
I had the pleasure of going to Royston's class and I got hooked on my very first! Royston is very supportive of all students, regardless of age, gender. As Long as your interested to improve your craft and ask questions, he is very willing to teach. I really appreciate how he spends time and effort to correct my form every time I ask him to. And he is always supportive of me improving my skills regardless of female/male! Love it!!!
– Elspeth S, Sales & Marketing
Royston is a keen and experienced coach who humbly shares his knowledge on martial arts. Whether you are a novice trying to get started, or an experienced person who has been training for years, Royston adjusts his teaching to suit the learning style of his students. His martial arts classes are never boring – always teaching new techniques and refining the basics; his emphasis on "Practice doesn't make perfect. Only perfect practice makes perfect" ensure his students in executing the right moves. Training with Royston has been an amazing experience and I look forward to his fun, yet gruelling, sessions every week. Don't expect him to go easy on you though!
–  Derek C, Educator
I have been training with Royston for 2-3 times a week in the past 6 months. I came with very little experience in martial arts having only attended trial classes previously, but have seen a big improvement in my ability with the sport in this short amount of time. Royston's teaching style strikes a good balance between pushing you out of your comfort zone, yet being supportive and nurturing. His personality creates a safe environment that allows you to feel at ease as you learn the sport and makes you want to put in your best while training. He teaches clearly and always demonstrates what he wants you to achieve, often breaking it down into smaller steps to follow easily. He is able to tailor to different audiences and level of ability, making him a very versatile mentor. I enjoy training with Royston, as while he often teaches me new techniques, he is equally focused on perfecting my foundations. Through his coaching, I feel the sport has made me more focused, consistent and confident. 
Renny Chong, Asset Management
I first started training with Royston 7 years ago in what was my first foray into Muay Thai and MMA. It was him who built the right foundations, imparting the right skillsets for me to build on when I trained elsewhere in other countries. After training in 2 other countries in UK and Hong Kong, he is still the best.
7 years on and I've relocated back to Singapore and have been training with him for 5 months now. I'm constantly surprised by significant strides in physical conditioning and technique improvements I get session on session. Nowhere else I see myself making such improvements.
– Vincent Chow, Banker