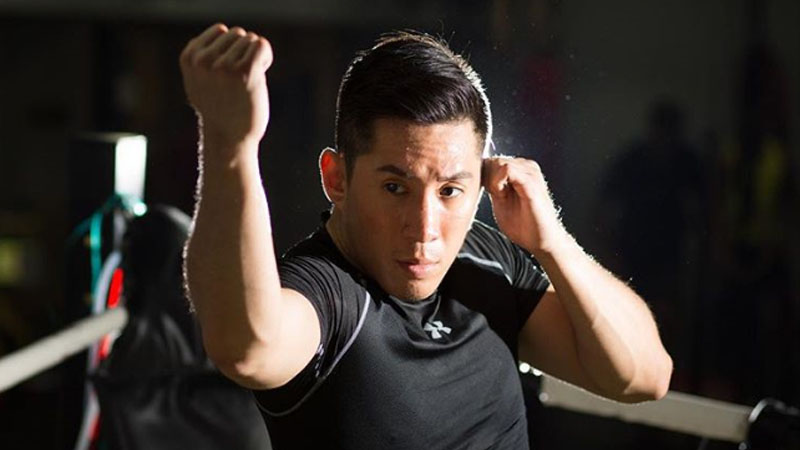 Sharing his knowledge as a professional athlete, coach and martial artist. Royston Wee has been in the scene for 13 years. People can now access an all in one stop where they will be able to get personalized training and tips.
It is for anyone who has an interest in improving their general fitness, honing new skills and gaining technical knowledge in MMA, Muay Thai and submission grappling. As combat sports is physically demanding, movement, mobility, strength and conditioning is very important as well. Royston will share his knowledge and experience for all levels from beginners to experienced fighters.
Training, drills, techniques and mental development will be tailored based on individual experience and progress.
Personal Bios
Royston Wee is a professional MMA fighter who made history by becoming the first and only Singaporean who fought in the most prestigious MMA promotion in the world, the Ultimate Fighting Championship (UFC). He is a dedicated martial artist who is constantly honing his skills as a fighter. Started off in 2008, he is now a well-rounded fighter who has experience in Muay Thai, boxing, kickboxing, wrestling, Brazilian jiu-jitsu and MMA.
Other than being a fighter himself, Royston has coached and cornered professional and amateur level fighters in various well-known organisations. Being a coach, Royston believes in the importance of enjoying the journey of learning in order to achieve results. Using his vast experiences, Royston loves to explain concepts, analyze, fine-tune techniques, and improve physical and mental aspects.
Along the way, he has trained people from all walks of life. Royston is able to clearly communicate instructions and explanations based on his experiences to beginners and fighters of all levels. From professional/amateur fighters to dedicated martial artists, fitness enthusiasts, as well as weekend warriors. And he has helped people achieve technique applications, self-confidence, build strength, improve cardio and endurance, weight loss and most importantly, have fun.
Royston is well known as an athlete and a coach. He has worked mainly with Under Armour™ as a brand ambassador. Royston works with various gyms around the region conducting seminars, classes, private training and corporate events.
Aside from combat sports, Royston is well-versed in strength & conditioning, mobility and movement work.
Competitive Achievements
2015 UFC Fight Night 66 - Edgar vs. Faber
2014 UFC Fight Night 48 - Bisping vs. Le
2014 UFC Fight Night 34 - Saffiedine vs. Lim
2011 MFC - Malaysian Fighting Championship 3
2011 MFC - Malaysian Fighting Championship 2
2011 Impact Brazilian jiu-jitsu Tournament (Champion)
Specialities
MMA
Muay Thai
Boxing
Kickboxing
Wrestling for MMA
Brazilian jiu-jitsu (Purple Belt)
No-gi submission grappling
Strength & Conditioning
Movement
Mobility